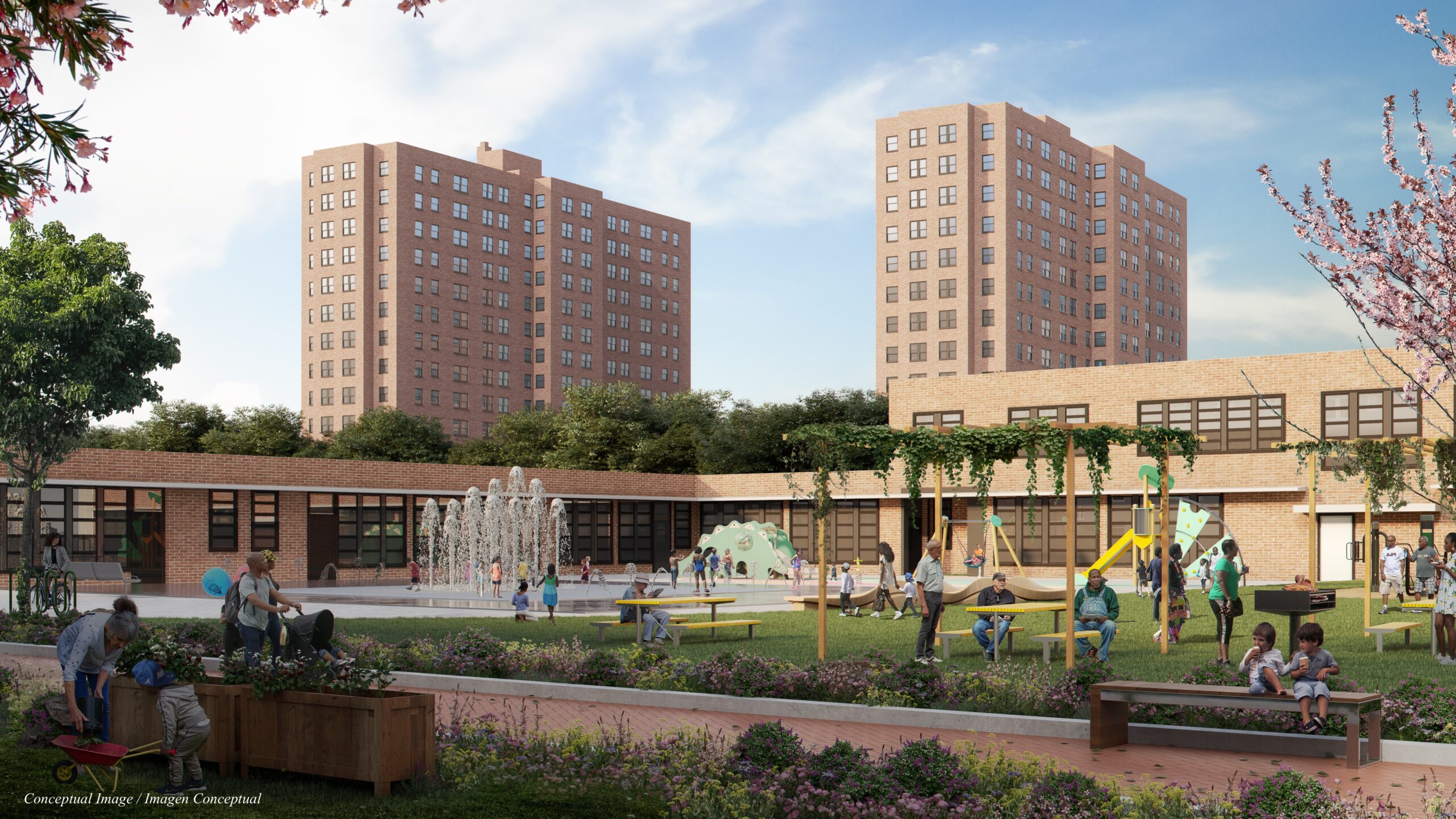 Edenwald Houses
Para traducir este sitio web al español, haga clic en el icono de la bandera en la parte superior izquierda de la página.
Announcements
C+C Apartment Management is officially managing Edenwald Houses! Please review our resident welcome letter and rental payment instructions linked below.
Section 8 HQS Repairs and Inspections are ongoing! If you have not received an appointment please contact us at 212-348-3248 ext. 881 or 878 or email us at [email protected]
WE ARE HIRING!
Please join us for a free construction training July 31st through August 4th and August 7th. Details on dates, times, and how to register in the flyer below. Registration is mandatory to attend.
Please review the Training & Hiring Tab for information and how to apply!
The Model Unit is open for tours! Please visit us at 1132 229th Drive South #9F.
Community Plan
Edenwald Community Plan now available as a resource to view the planned transformations and improvements coming to Edenwald through the PACT program. Copies will be door-dropped to all residents soon. Spanish copies may be picked up at the management office after June 27th.
---
Welcome
The Edenwald PACT Partner has been selected by NYCHA and resident leaders at Edenwald to create and implement a comprehensive improvement plan for Edenwald Houses in the Bronx under the PACT program. Planned improvements include site and building renovations in addition to a thorough Social Service Plan to bolster youth, adult, senior, and community services at Edenwald. The Edenwald PACT Partner will continue to work with residents to incorporate feedback and ideas on design and programming. We look forward to working alongside the community to create a bright future for Edenwald residents.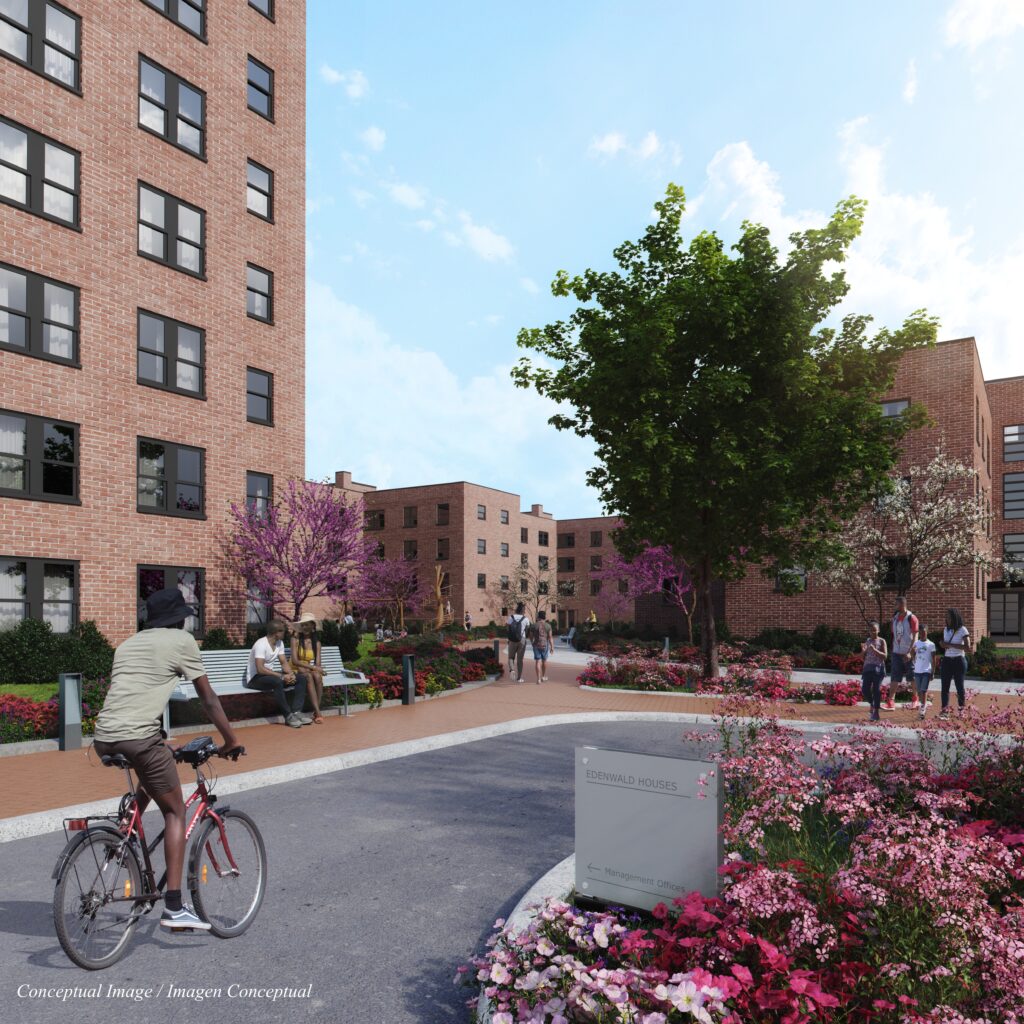 ---
What is NYCHA PACT?
Permanent Affordability Commitment Together (PACT) unlocks funding to complete comprehensive repairs, new property management, and enhanced social services, while keeping homes permanently affordable and ensuring residents have the same basic rights as they possess in the public housing program.
Through PACT, developments are included in the Rental Assistance Demonstration (RAD) and convert to a more stable, federally funded program called Project Based Section 8. Residents who transition to the Section 8 program will continue to pay 30% of their adjusted gross household income towards rent. Residents will retain the right to organize, remain in their apartments during construction, renew leases, and to grievance hearings.
In addition, residents will have the right to apply for job opportunities associated with the conversion. More information regarding job opportunities, trainings, and upcoming meetings will be posted to this website.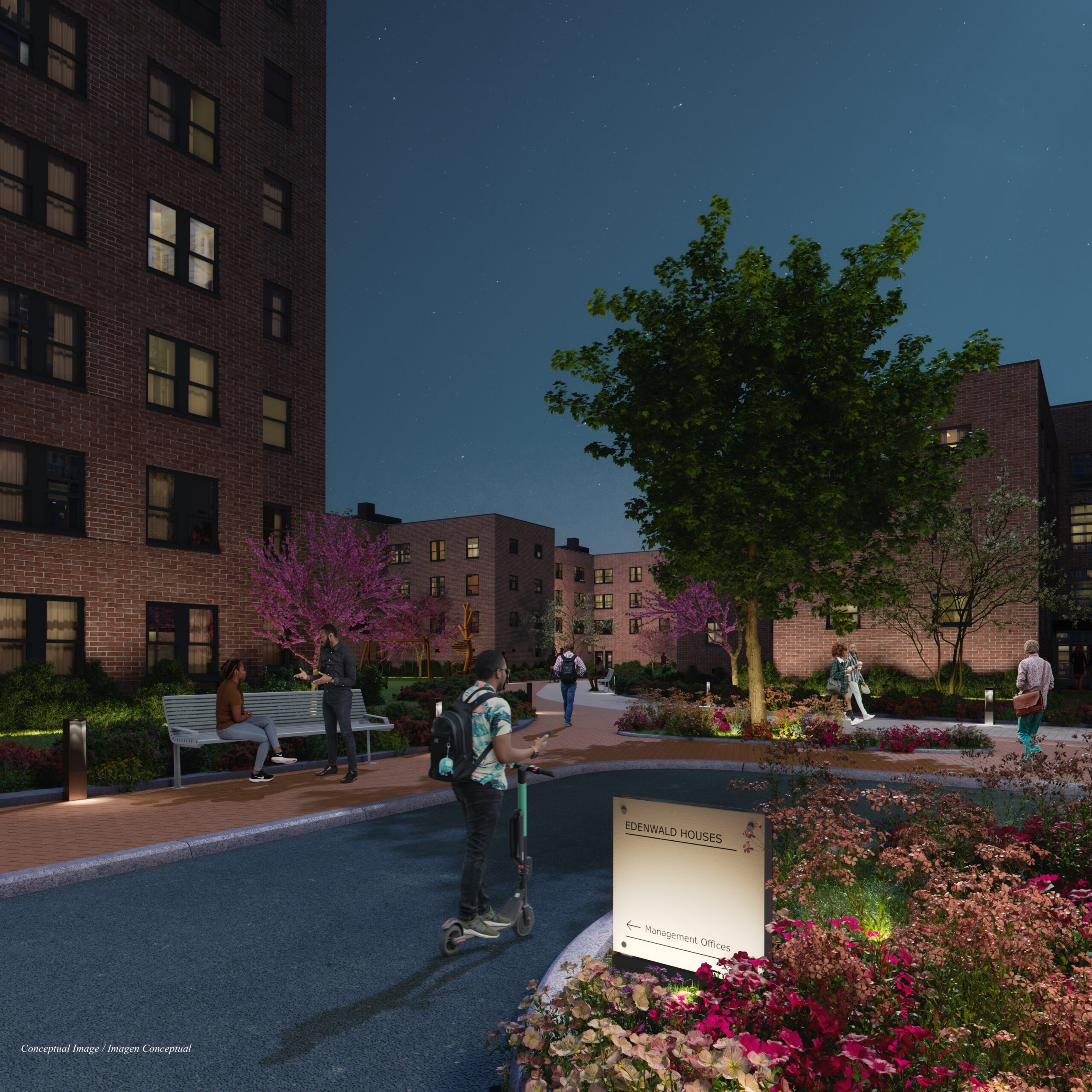 Contact Us
Edenwald PACT Partner
(347) 727-1337